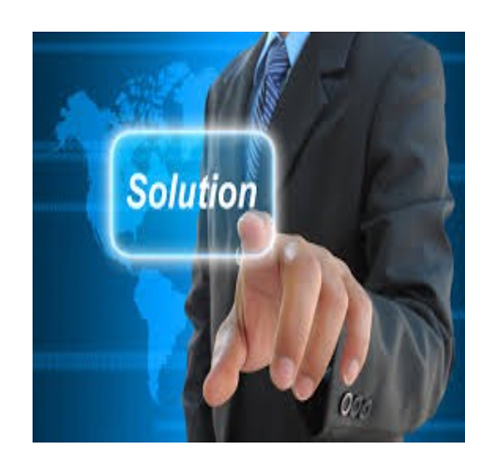 Motion Engineering: Is a leading company in supplying high tech solutions. Our qualified and competent engineers comply with the latest industry standards of quality, safety, environment friendly while using innovative engineering solutions in the following areas:
- Intelligent buildings Solution.
- Security Systems.
- Green Technologies.
Integrated Building Solutions
Motion Engineering is specialized in engineered solutions for sustainable design and energy-efficient building automation systems and integrated MEP systems that includes Lighting, HVAC and clean energy.
We Work as a Master system Integrator and provide commercial, industrial, and facility sectors with reliable, cost-effective buildings service and energy solutions that support innovative building management and energy performance solutions.
In addition, we deliver comprehensive mechanical, electrical, Security, Fire Alarms, Clean Energy and Automation services including preventative maintenance solutions to commercial, industrial, and residential buildings , We listen to our customers' needs and then develop custom building automation controls solutions and systems with seamless integration — all specifically tailored to maximize functionality and value. We serve all segments of the market ranging from:
Smart Buildings
Schools
Colleges & Universities
Municipalities / Government Buildings
Data Centers & Computer Rooms
Industrial Facilities
Hospitals
Airports & Transportation
As part of our integrated building services range, Motion Engineering provide energy solutions to offer assessment, optimization, engineering design, installation and servicing for building management systems.
Our experience and knowledge are found in a wide-range of solutions, from simple Service to comprehensive design, installation, integration and ongoing optimization of multiple facility and management systems, all combined into one streamlined point of operation.
Green Programs
Green or LEED Solutions Reduce Energy Costs, It can save money and resources and have a positive impact on the health of occupants, while promoting renewable, clean energy
Motion Engineering can work with you to benchmark your building or Facility's current performance and develop an energy management strategy to put you on the path to certification. We than engage a LEED accredited consultant to quantify points earned for LEED certification, assist you to attain LEED or Green Energy certification, lower energy usage and utility bills, and reduce carbon emissions.
We can also provide service on an annual basis to maintain your facility at peak efficiency and preserve or improve your rating. These services include, but are not limited, to:
Energy Analysis / Audits
Energy Saving Improvements
Measurement and Verification of Results
Integrated MEP
Motion Engineering provides comprehensive Design and built solutions for mechanical, electrical, Security, Fire Alarms, Clean Energy, Buildings Management and Automation systems.
These services include equipment retrofits and replacements, commissioning, proactive and preventive maintenance, controls, energy audits, measurement and verification, and energy management. Benefits include:
Reduced operating costs
Improved equipment reliability and uptime
Increased energy efficiency and sustainability
Increased building comfort and indoor air quality
Building Automation Systems Service
Building automation systems are installed to create energy savings and optimizing, therefore servicing them is a vital part of ensuring success.
The adage that 'you can't manage what you don't measure' is particularly true when it comes to building automation systems. How can you optimize and improve your system for more savings and better energy efficiency if you don't really understand how well it is performing today?
The adage that 'you can't manage what you don't measure' is particularly true when it comes to building automation systems. How can you optimize and improve your system for more savings and better energy efficiency if you don't really understand how well it is performing.
We have close association with High Tech suppliers and Automation consultants that offer a powerful BMS, PLC or SCADA/HMI solution for building management to Monitor and control lighting, HVAC (heating, ventilation and air conditioning), energy usage, security, fire, elevator - any and all key operational data can be transformed into actionable information at your fingertips; a complete, modern, building management system.
This provides structure and organization to your process data, allowing you to integrate data from multiple sources and create intelligent, highly functional visualizations that empower faster, better-informed decisions and reveal new opportunities to improve efficiency and maximize asset value.
Energy Management Solutions –EMS
For optimal energy efficiency, organizations depend on access to high quality controls. These controls interact with every element of your building from HVAC to building management systems, measuring performance and making adjustments where necessary.
Motion Engineering provides commercial buildings with effective energy and building management systems to protect assets, reduce commercial energy wastage, and improve energy efficiency.
We can assist you to meet your energy management goals easily with turnkey solutions. We can arrange a proven specialists trained to:
help you reduce energy consumption
minimize your carbon footprint
Implement Energy Management Program and conservation measures
We provide comprehensive, cost-effective solutions and manage the entire process for you from Initial feasibility analysis to detailed engineering calculations and implementation.
If your building or facility have energy efficiency issues including high utility bills, hot and cold rooms, moisture and humidity issues, poor air quality, and excessive dust.
Motion Engineering can offer energy upgrade services that increase indoor comfort and reduce energy use significantly. Our energy solutions include:
Energy assessments
air sealing and wall insulation
High efficiency heating and cooling systems
Duct sealing and replacement
Lighting upgrades
Window and door replacement
Indoor air quality
Solar
Integrated Security systems
We help you protect your business, manage your security, and work smarter with enhanced information and industry leading solutions. Through our partners we deliver design- build solutions and provide full service systems integrator specializing in Access Control, Life Safety, Fire Alarm, CCTV, and Public Address Systems.
Our services include: System Consultation, System Design, Installation & Implementation, Procurement and Sourcing, Structured Cabling, System Programming and Client Training.
Integration Defined
The energy efficiency of your building can be improved as the result of enhanced connectivity across building subsystems. Integration helps you to consider the overall performance of your building, analyzing data from environmental, security and ICT controls.
With extensive expertise in building integration and building management systems, we can implement converged network technologies and ICT infrastructures in buildings of any size.
Ideally, an integrated security system seamlessly integrates security products and systems such as CCTV, alarm monitoring, access control and asset tracking over one network. The purpose is to mesh and manage all of these so that, if desired, all systems may be monitored and controlled at a single workstation. Converged LAN can be used to possibly integrate telephony and data networking into a coordinated whole that is more easily cabled and managed.
We cover planned service agreement, service repair and enhancement retrofit for:
Video Surveillance
Intelligent Motion Detection
Access Control and Identity Management
Communication
Emergency Lighting
Intrusion Prevention
Hospitals
Alarm & Event Monitoring, etc.
As part of our scalable solutions and services, we provide high level integration of the security system to the building management system. With the ability to control all of your systems from one workstation you'll be able to work efficiently.
Green Technologies
Green technology is sometimes referred to as environmental technology, sustainable technology or clean technology. It is basically the application of environmental science and knowledge, with the aim of conserving the environment and reducing man's impact on it.
The applications of environmental technology are widespread and can range from simple appliances (like the energy saving lightings that you install in your house) to highly complex and specialized systems.
One of the most commonly known aspect of green technology, is the development of alternative, renewable, cleaner and sustainable sources of energy (e.g. solar energy, wind power energy, energy efficient appliances etc.) to replace non-renewable energies.
We work in full association associated with our partners to assist you with solar energy services to your facility, including a full suite of integrated renewable power solutions with a focus on reducing operating costs and increasing energy efficiency. We work with you to seek the best alternative energy that is suitable for your business ranging from Solar systems for lighting, solar street lighting, wind power energy , Air too Water systems, Recycling facilities and systems etc. Please use the link for more information on Green Products.
Don't hesitate to contact us
Our sales & Marketing team are waiting for your feedback